"Happiness is when what you think, what you say, and what you do
are in harmony."
Mahatma Gandhi
Social Business is strategy consulting, innovation and venturing organising, working in harmony with humans and the planet.

We are a strategy, innovation, and collaboration unit for people and planet. We are attracted to knotty problems that require a different approach. We often find that the answer lies in how you go about solving a problem, as much as what you do.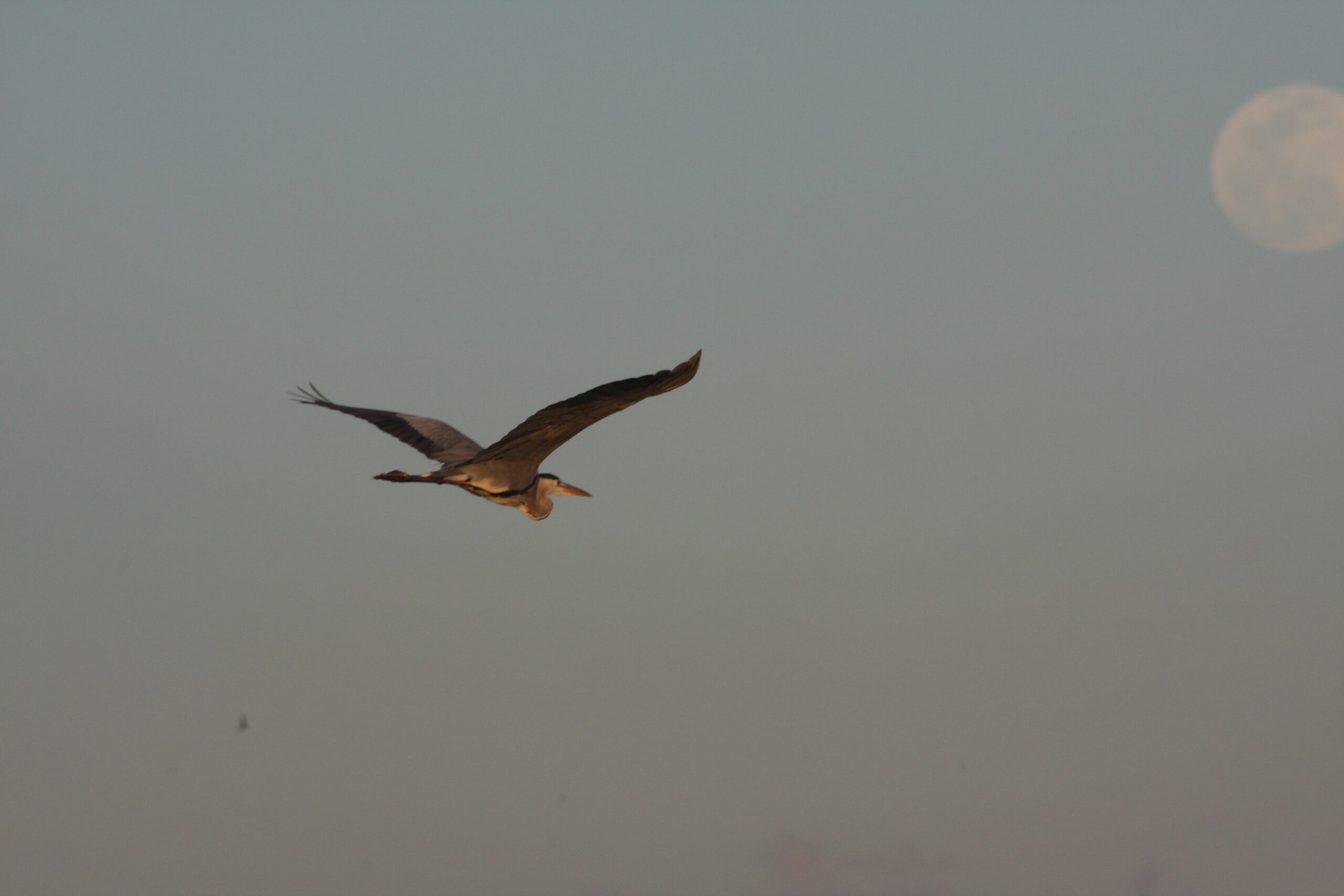 "Another world is not only possible, she is on her way. On a quiet day, I can hear her breathing."
Arundhati Roy
It often starts with a leader who sees a more beautiful way of doing business. We partner with people who have seen a glimpse of a better way of doing things, and we work with them to move their organisation towards it.
Over the past decade, our work has taken us on journeys with leading corporations, brands, foundations, and government organisations. While each journey is different, the starting point is often articulated as something they're struggling with or seeking the right folks to set off with. Below, you'll find nine highlights of the journey so far!
Case studies
Children's Forest is an environmental education, training, and planting programme. We support children to activate their innate gifts of positive envisioning, reciprocity with nature, and future generational thinking.
I was asked to step in and lead The Children's Forest project through its startout phase, as the organising team sought to create its foundation. We successfully secured core funding, established six new Children's Forests', the launch of the first facilitator training course, and the development of the first Tree Nursery. All enabled by the amazing team and in particular Anna Richardson.
Sport England is a non-departmental public body, responsible for growing and developing grassroots sport and getting more people active across England. It has over 300 staff and £600MM in annual investment, funded by DCMS and The National Lottery. We were invited to co-develop their three year strategy, building on the foundations of their 10-year vision to transform lives and communities through sport and physical activity.
We worked with Sport England's Head of Strategy and internal change champions. The work was informed by extensive consultation with thousands of partners that are passionate about making sport and physical activity a normal part of life for everyone in England. The Executive team was consulted during the final stage of the development, leading to its adoption in the final outward facing strategy.
As a result, "building the movement", "meeting people where they're at", and "being the change" are the primary focuses for Sport England over the three years to April 2025. You can read more on the Sport England website.
Wild Time, time spent outdoors, roaming free, playing wild is vital for children. Every day we see more and more evidence that shows how important it is for children to be at their most resourceful, creative, healthy and connected to the living world. But despite the mountain of evidence and awareness, action is low. Children spend less and less time outdoors, their freedom to roam within their community has dramatically reduced, schools find it harder to make it a part of their everyday rhythm and our children are less and less connected to their world around them.
The Wild Network is a new, wilder way of organising and a different way of taking action, collectively. It is a not-for-profit organisation that we helped set up and run. We have created a new form of network, a broad and diverse collection of 30,000 mums, dads, guardians, community workers, activists, policy-makers, doctors, care givers, creatives, play-workers & educators and 2,000 organisations from corporates, to NGOs to hundreds of grassroots interventions with interests across nature, education, health and play. Over several years we have applied this approach and way of working to a number of projects and programmes for a range of funders and partners, to co-create and innovate new solutions, focusing on the areas where provision or awareness of Wild Time is currently low.
One product of this approach is the Wild Time App – a native smartphone app that uses the device in every parents' pocket to inspire outdoor play. Co-created with our community, and scaled via a collaboration with Persil, the app now has over 125k downloads. Families have increased their wildtime by over 82k hours doing the 100+ activities listed.
https://thewildnetwork.com/inspiration/persil-wild-explorers-app/
In the spring of 2021, we were asked three questions by the CEO of Visa Europe: 1) What role can VISA play in increasing the awareness of a consumer's climate footprint? 2) In order to lead to changes in their behaviour that can positively impact the planet? 3) And where can that generate a strategic as well as a financial return?
We were invited to join Visa on this journey, to explore possible roles they could play and the business case for doing so. We led a process of 22 interviews with senior stakeholders, a review of all of Visa's existing sustainability products, a deep dive into the market, and then opportunity assessments. The business case was presented to the Senior management team in late summer 2021, leading to the successful creation of a sustainability solutions unit which I have now been asked to lead.
Most of us live blissfully unaware of how our daily actions impact the health of the ocean, or how the health of the ocean impacts on our everyday lives. Raising this understanding (our ocean literacy) has potential to catalyse the behaviour changes necessary for achieving a sustainable future. In 2018 we were commissioned, via funding from the Gulbenkian Foundation, to help four marine organisations to explore how to increase engagement, interest, and ultimately understanding of Ocean Literacy which was, at the time, a set of largely academic principles.
We designed an enquiry-led open innovation mission exploring how we might raise ocean literacy in UK culture. We developed the We Are Ocean collective platform and published a creative report which captured the journey and helped land the new narrative approach in a more widely accessible way, encouraging more projects, communities and organisations to get involved. Through We Are Ocean, we have gathered research from across the collective to translate into learning assets like frameworks and reports, we have convened partners to develop activations like World Ocean Day for Schools, and we recently ran our annual summit bringing together 150 people and organisations to learn, share, and grow. At the beginning of the The Global Climate Action Summit in 2018, in partnership with Salesforce, we brought together a diverse crew from the Bay Area and around the world for a 48 hour pop-up lab to develop prototypes with positive ocean impact potential.
The collective in 2021 now includes over 100 projects and organisations in the UK and beyond. All united by building a movement which engages audiences in a diverse range of ocean and blue themed topics including ocean science, academia, culture, activism, climate change, education, health and wellbeing, economics - all through an emotive narrative exploring the human/ocean relationship. The movement works openly by co-creating initiatives, developing shared research, building tools and engagement platforms and capacity building through an experimental learning culture.
Charities, parents, and young people say that applying for citizenship can be very difficult – the information is complicated and it's hard to know who to trust for help. Many young people with irregular immigration status in the UK feel that they are unable, or for various reasons are unwilling, to approach organisations for help. There is no legal aid so free advice is hard to find.
We worked with Unbound Philanthropy and Paul Hamlyn Foundation to raise awareness, increase the number of applications, and increase the quality of citizenship cases in the UK. We designed a service to help young people and their guardians learn about their immigration status and rights, co-created with undocumented migrants and service providers.
The service, Path to Papers, launched nationally as part of KIND UK services for undocumented youth. Path to Papers is now run by the Central England Law Centre. The service enables young people with irregular immigration status in the UK to live full lives.
Since emerging from the Nike Foundation, Girl Effect has evolved from a hub-and-spoke model to become much more distributed, effective, and efficient. We have played a role in the architecture of that; showing the possibility. Importantly it has been the team at Girl Effect that made it happen. In 2016, we worked with the Girl Effect team in Ethiopia to transition their branded media platform, Yegna, from DFID funding to a new model.
It started with a six month project, including two separate week-long visits to Addis, with on-the-ground partners Veritas. Working closely with the Girl Effect team in Ethiopia, a plan was co-created to transition the organisation to an independent entity with its own funding and partners. This was co-presented in London and was very well received. An additional phase in 2017 was commissioned to assist in that transition.
By the end of 2017, the new organisation had started to land on its feet and gained its own local partnerships, funding sources, and importantly a new creative partner.
Nearly a third of young people in the UK feel anxious about everyday situations. More than one third of 11-15 year olds are overweight or obese. More than three quarters of teenage girls are unhappy with their appearance. It is no wonder then that the health and wellbeing of future generations is in jeopardy. Boots came to us with a mission to fix that.
Feel Good Works was a collaboration with Boots to improve the health and wellbeing of future generations. Together we developed a collaborative social innovation programme focused on a new social mission and a test-and-learn operating model (prototype, pilot, scale). We hosted several co-design workshops with Boots teams, youth, and health communities, to develop pilot products and services.
Watch this film we shot while co-designing with Boots teams, youth, and health communities in Colchester.